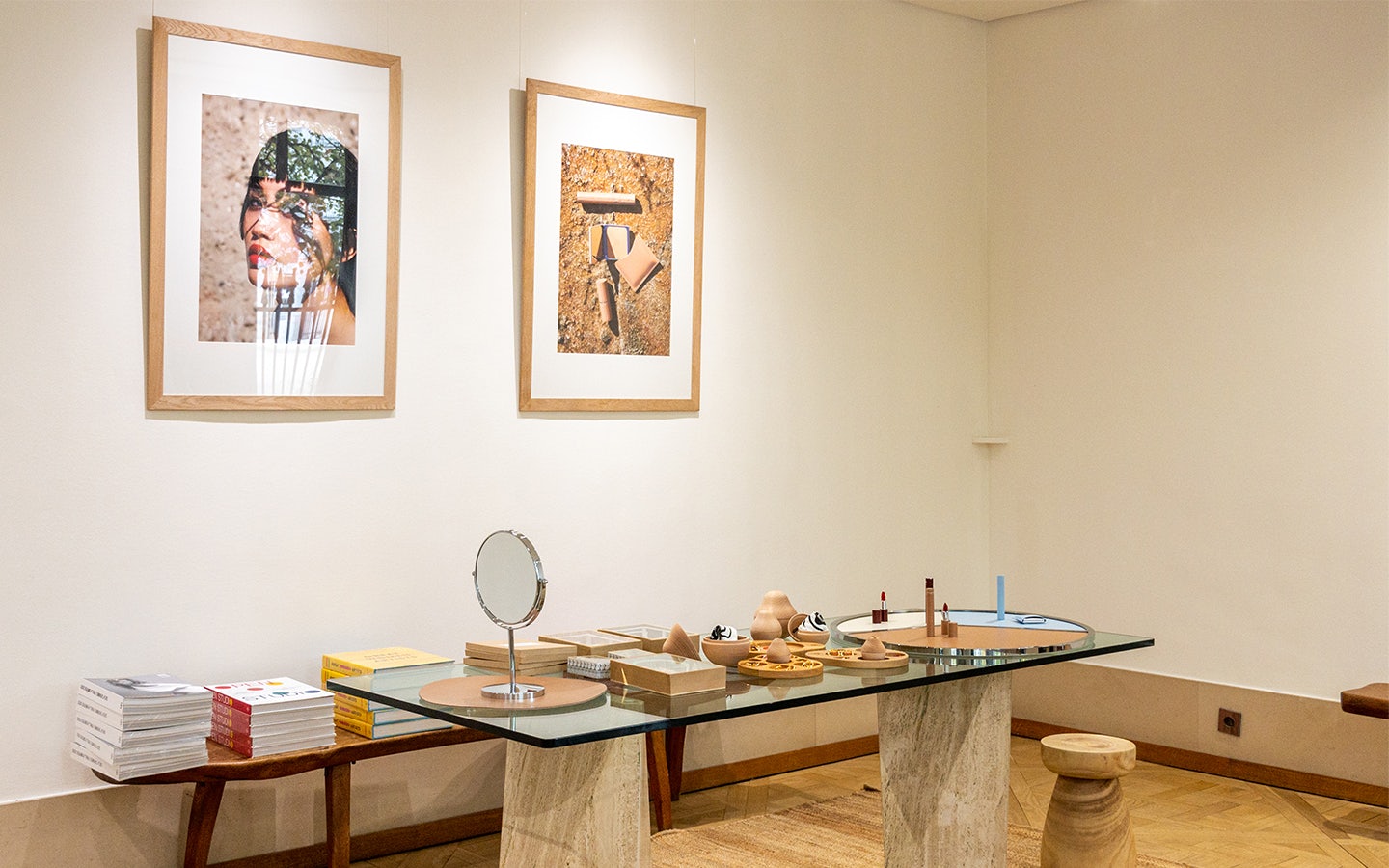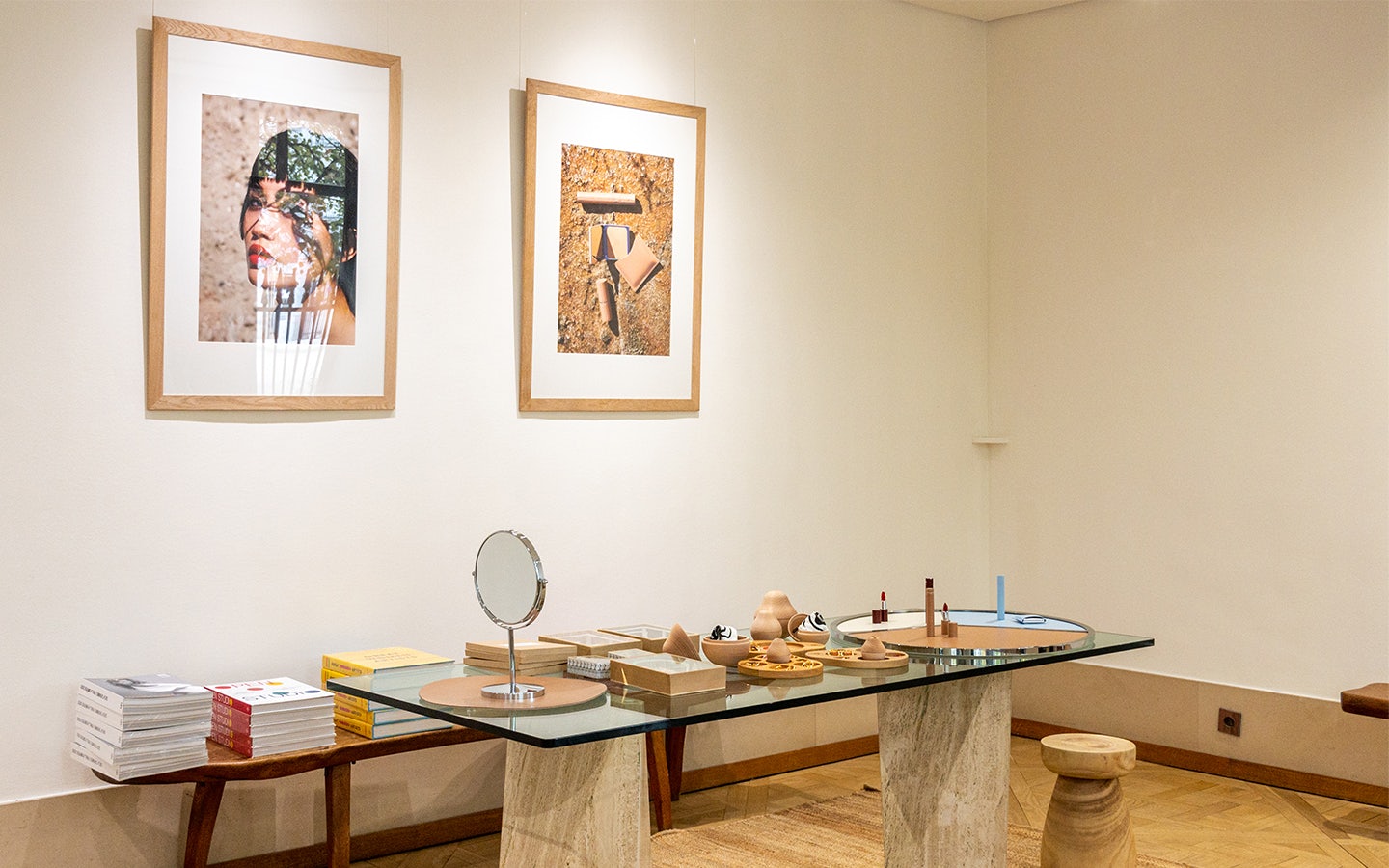 Explore the brands
Curated with Sarah Andelman of JUST AN IDEA, each of the brands featured at the pop-up event were carefully chosen for their shared vision with La bouche rouge to be advocates for change in their respective industry, paving the way for a better future.
Merging poetic scents, refillable candles and entirely natural ingredients, Ormaie is a family-owned fragrance Maison, deeply rooted in art and nature.
Pioneer in the realm of green beauty, Tata Harper creates high-performance skincare, exclusively comprised of natural, nontoxic ingredients, entirely free from toxins, synthetic chemicals, artificial fragrances and artificial dyes. 
Driven by the belief that beauty comes from within, Aime Skincare combines nutri cosmetics and skincare to provide clean, simple supplements, creams, serums and accessories, sustainably made in France. 
Conceiving ingenious pieces that flirt with both jewelry and sculpture, Charlotte Chesnais creates timeless, unexpected jewelry designs, made in France.
Discover her Chromatics jewelry collection along with her Nipple boxes in our pop-up.
Provoking a sensual, witty exchange between the plastic arts, subcultural movements, and the history of jewelry itself, Delfina Delettrez proposes fashion jewelry and fine jewelry creations, handmade in Rome by local goldsmiths and artisans.
An ode to the undomesticated, 'Wild Animals' is a series of watercolor paintings that comprise an eponymous book by Dutch artist Rop van Mierlo, designed for those who embrace the wild within.
A Paris-based Maison presenting sustainable candles, made in Grasse, France, from natural materials, Amen is a story about how beings find light within each day, in their own way. 
Discover the Seletti wears Toiletpaper collection born out of the meeting between Seletti, an innovative Italian design company dating back to 1964, and Toiletpaper, Maurizio Cattelan and Pierpaolo Ferrari's image-only magazine. The Toiletpaper range is an unusual and exceptional collection of thermal bottles, laptop bags, coin bags, cosmetics bags, and cushions.
Established in 1923, Phaidon is the premier global publisher of the creative arts, producing books on art, photography, design, architecture, fashion, food, and travel, and illustrated books for children. 
Porcelain pieces, textiles, décor and more… each of Marin Montagut's original creations convey an endless love for Paris, translating the Parisian art of living into everyday objects.
Renowned for its sustainably-sourced, fair trade luxury cashmere sweaters, hand-stitched by women in NYC, Lingua Franca now proposes ethically created clothing, accessories and more.
System Magazine is a biannual magazine that offers exclusive long-format conversations with fashion's most relevant, most powerful and most opinionated individuals, accompanied by portfolios created by the industry's most in-demand image-makers.
Self Service Magazine is a fashion and cultural biannual magazine, featuring the preeminent players in the fashion world, with innovative editorials photographed by the world's best photographers and stylists.
LUNCHEON is an independent, biannual magazine mixing art, fashion and food that offers readers a generous feast for the eyes and mind.
BLAU is an international, biannual magazine that has become the reference point for art journalism with its scintillating stories and images from today's and yesteryear's art worlds.
Holiday is an international, biannual publication featuring editorials shot by industry-leading photographers, and emerging talents alike, which coexist with the work of today's top literary voices.
The Skirt Chronicles is a Paris-based publication exploring literature, fashion, culture and beyond.